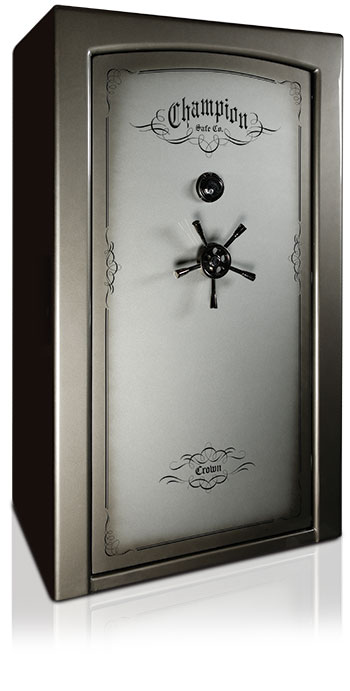 Champion provides more security for the dollar than any other brand.
Stronger safe bodies – 100% continuous MIG welds and steel reinforced door casements on all models.
Champion provides more door steel than its competitors – stronger doors with full inner door steel.
More total steel weight. More steel means more security.
All Champion safe models are made from 100% American-made, high-strength steel.
All models feature four-way active boltworks – the ultimate in boltwork design.
Champion has more complete and effective door defense systems.
We build all of our own safes, NO China-built imports.
Lifetime warranty on everything we build.
Champion Safe offers real security – no fluff & stuff to divert attention away from a steel deficient safe.